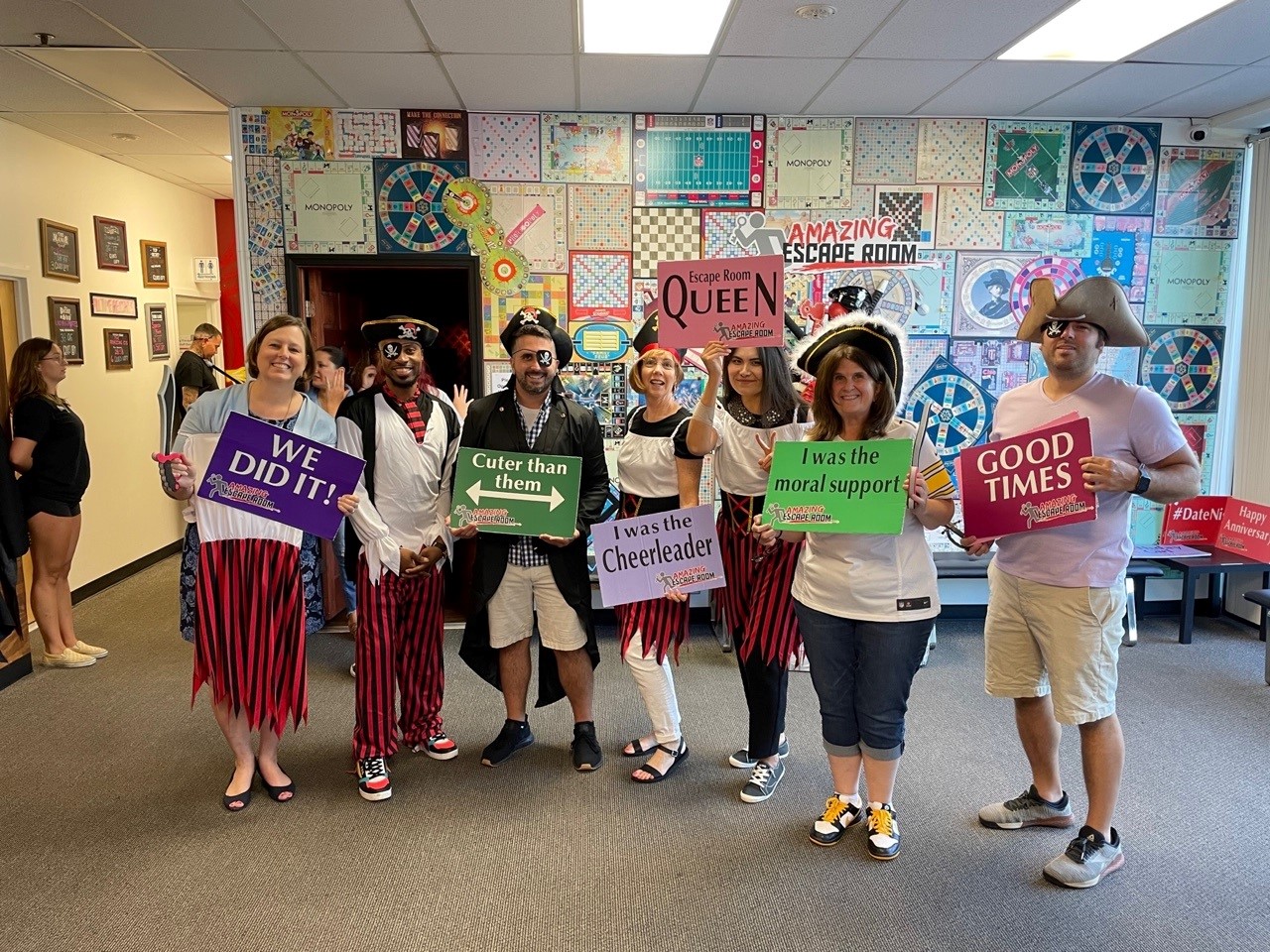 Pathfinder held its annual Company Meeting and Team Building Session. While not everyone was able to join due to a busy schedule with clients, those that could, ALL ESCAPED!
The infamous pirate captain, David S. Calabaza, thinks that these Mateys have stolen his gold and he threw them all in the hold. They had 60 minutes to secretly find where the actual thief had hidden the gold and return it to Captain Calabaza before they ended up in Davy Jones' Locker! They escaped with 15 minutes to spare!
Pictured L to R: Stacey Wrobbel, Kenric Embree, Paul DeLaurentis, Sheila Behrend, Anar Kaliyeva, Kathie Haber, Mark Christopher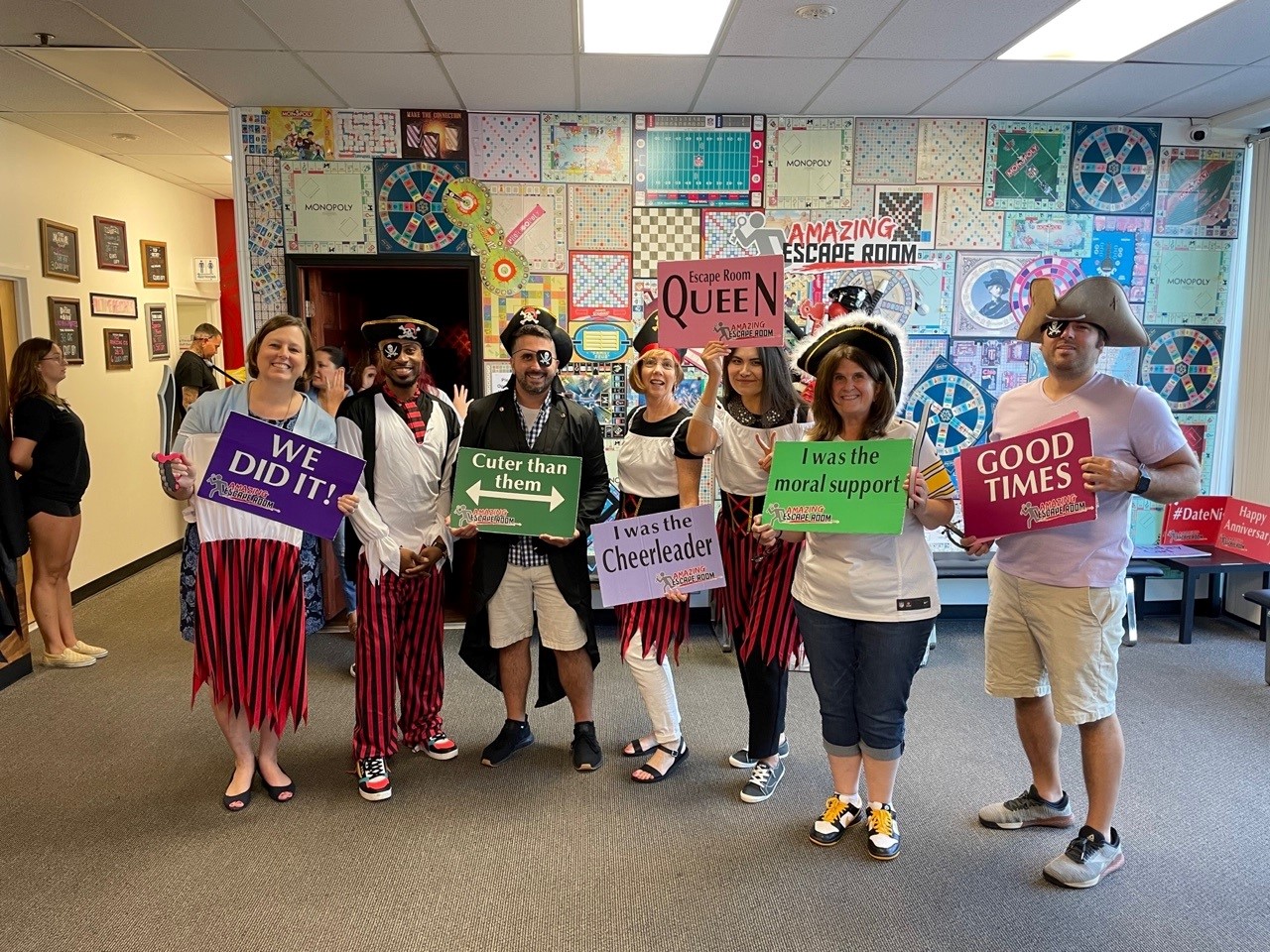 The Mysterious Malini is one of the greatest magicians of his time. This group of aspiring magicians were supposed to be attending The Mysterious Malini's latest performance but stumbled into his private parlor and discovered that he was a murderer. He locked them in the parlor and they had only 60 minutes until the performance ended before he would return and make them vanish forever. They escaped with 6 minutes to spare!
Pictured L to R: Tammy Brennan, Michele Campbell, Diane Cabano, Christine McIntyre, Paul Williams, Peggy McMichael, Shatzyt Lisboa